17th January 2023
25,000 Reasons to Choose Revive!
Revive! are delighted to have hit 25,000 reviews on Trustpilot.
This milestone is the latest in a string of accolades for Revive! UK, which include winning the prestigious Bfa HSBC Franchisor of the Year (Gold) award, the WorkBuzz Best Management Franchise award, and being recognised as a Platinum organisation by Investors in People – a distinction only 3% of businesses achieve.
Revive! joined Trustpilot in September 2018, less than five years later we have over 25,000 reviews with a 4.9 rating and 98% of customers rating their experience as Excellent or Great.
Our 25,000th Review: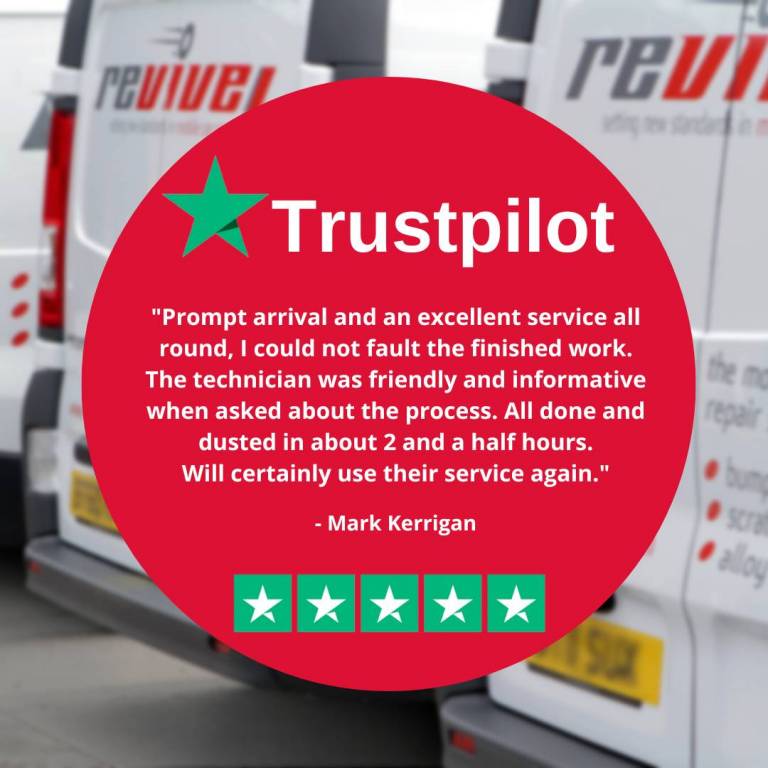 Revive! UK's franchise director, Cathryn Hayes, commented:
"Hitting 25,000 reviews on Trustpilot is the cherry on top of what has been an incredible year for Revive! UK; this latest achievement is further proof of our commitment to building the UK's biggest and best SMART repair organisation.
"Delivering outstanding levels of customer service has always been essential to our success, so it's no surprise that Revive! have maintained such a high Trustpilot rating on our way to 25,000 reviews.
"Thank you to all of our expert technicians, diligent staff and happy customers for helping us reach this milestone. On to 30,000!"
Back to List