7th January 2015
Revive! Sponsored Andrew Jordan Joins MG for 2015 BTCC
Revive! sponsored BTCC champion Andrew Jordan and Pirtek will mount a bold new bid for BTCC success in 2015 after securing a lead place in the works MG team with Triple Eight Racing.
Jordan, the 2013 BTCC champion, and Pirtek will move to the car and team that took the 2014 manufacturers' title in a major new phase of his British Touring Car Championship career and Andrew says he is excited about his prospects for the coming season.
Revive! has sponsored and followed Andrew Jordan for the past three seasons. Managing director Mark Llewellyn said: "Andrew is serious about regaining the BTCC title and this move shows how highly regarded he is and we are looking forward to a new look which will enhance his title winning possibilities. Working with a manufacturer will add a completely new dimension to Andrew's title aspirations and the MG car looks great!"
Andrew explained: "We looked at a lot of different options for 2015 and it came down to deciding on the package that gave us the best chance of winning the championship. I believe, with what Triple Eight has learnt over the last three years of NGTC and what I have learnt, we will be able to make gains through our winter testing programme. It is a complete change for all of us and I'm really positive about it. This is a fabulous opportunity for Revive! to be a sponsor on a manufacturer-backed car from an iconic brand."
Triple Eight is the most successful team in the BTCC field and the MG6 GT is a proven race-winning package. Andrew raced for the Triple Eight team in his second season in the BTCC back in 2009. The 2015 season will be Triple Eight's 19th year in the BTCC, while MG is the fastest-growing automotive brand in the UK.
"Now I'm going back with a lot more experience to try and lead the team to the championship," added Andrew.
The new BTCC season starts at Brands Hatch on 4/5 April and we are all eagerly awaiting its return here at Revive!. We will be following Andrew's progress with keen eyes and we hope he can achieve his goal in becoming the 2015 BTCC champion.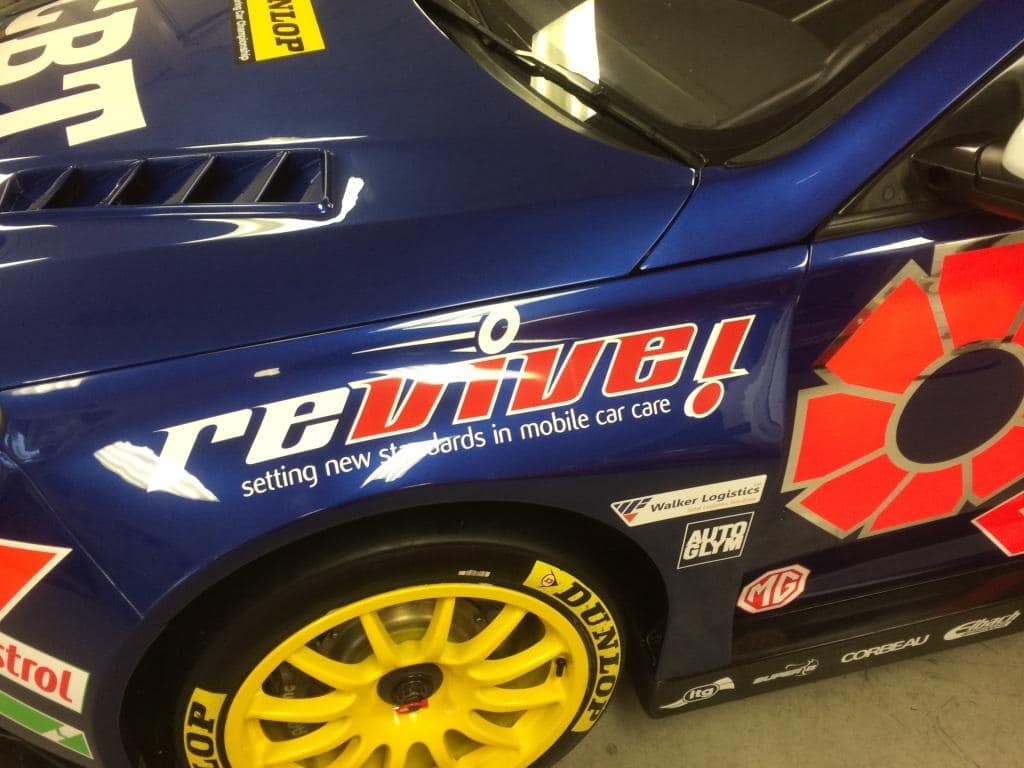 Back to List