30th October 2023
Revive! raise over £2,000 in this year's "Moving for Kebsi" MNDA fundraiser
Revive! has raised £2,200 for the Motor Neurone Disease Association in September 2023 as part of our 4th annual "Moving for Kebsi" campaign.
Every year, a group of staff, franchisees, friends and family at Revive! challenge themselves to move throughout the month of September; setting a physical challenge for themselves like running, cycling, climbing or rowing – all with the aim of raising money and awareness in memory of Kevin "Kebsi" Gartland.
A former rugby league player and coach for Workington Town and Ellenborough Rangers, Kevin Gartland was diagnosed with Motor Neurone Disease in 2015 – a devastating condition, especially for someone who had been so active throughout his life.
As the older brother of Revive! managing director (finance and operations) Terry Mullen, and good friend to managing director (sales and marketing) Mark Llewellyn, Kebsi's loss was felt throughout the business when he sadly passed away in 2020.
Revive!'s efforts to support Kebsi began in 2019 with a small group raising just over £1,000 raised. The next year, over 20 members of Revive! got involved with to raise over £2,000, contributing toward the purchase of a specialised wheelchair.
After Kebsi's passing, the Revive! team pledged to continue raising money every September for the MNDA in North and West Cumbria, where Kebsi lived his entire life. This year, over 30 people got involved to raise a further £2,200.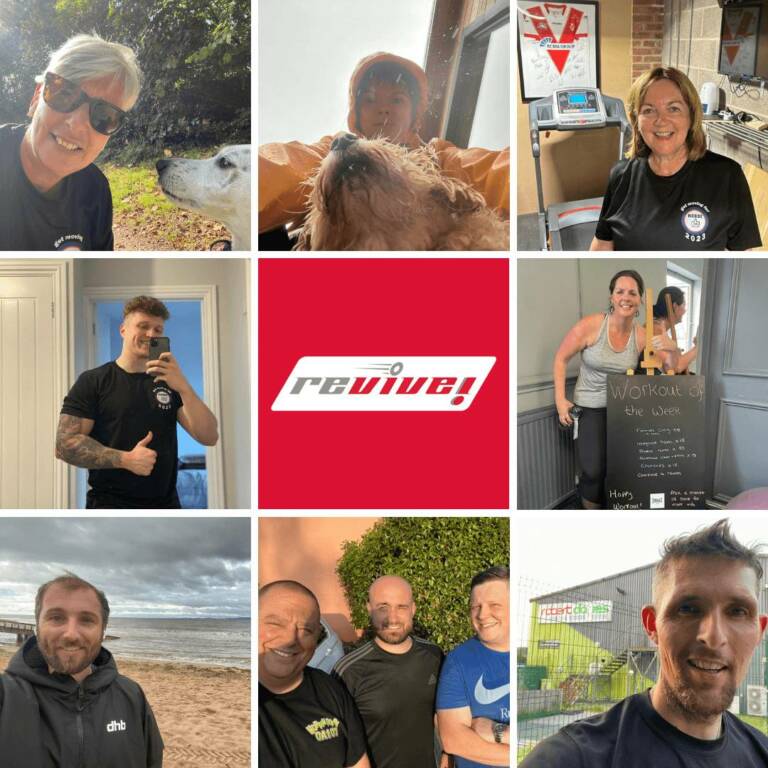 To date, the team at Revive! have raised over £13,000 for the MNDA in Kebsi's memory.
Revive! managing director (sales and marketing), Mark Llewellyn, commented: "Kebsi was an inspirational person and the dignity with which he fought this terrible disease was amazing. We are immensely proud of the efforts put in by the team each and every year, and we will continue to raise money and awareness in Kebsi's memory for years to come."
North Regional Fundraiser for the MNDA, Dominic McDonough, said: "Thank you so much to the whole team who have gone the extra mile to raise money and awareness. Every penny will make a huge difference and help us support people in the community who are living with this disease. It really does mean so much to us. Thank you again to the whole Revive! team, they have been brilliant!"
To learn more about the Motor Neurone Disease Association, visit: https://www.mndassociation.org/
Back to List