15th September 2023
Revive! hits 30,000 reviews on Trustpilot
Revive! are delighted to have reached 30,000 reviews on Trustpilot!
With a 4.9 / 5 overall rating, 98% of customers rate our service as Excellent or Great.
Our 30,000th Review: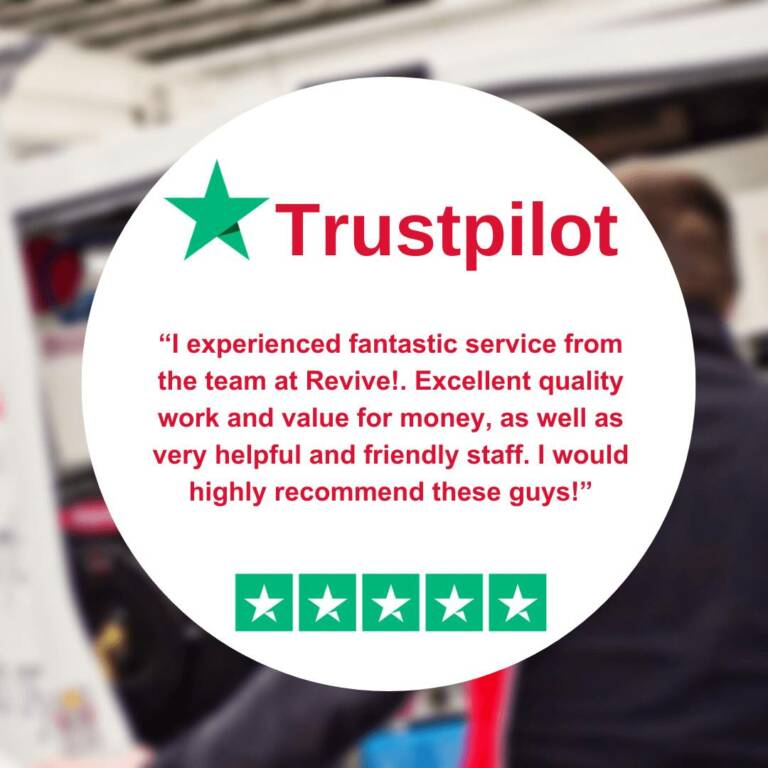 Revive! UK's Head of Business, Richard Graves, commented:
"Reaching 30,000 reviews on Trustpilot is proof of our commitment to building the UK's biggest and best SMART repair organisation.
"Delivering an outstanding level of customer service has always been our top priority, so it's no surprise that Revive! have maintained such a high Trustpilot rating on our way to 30,000 reviews.
"A big thank you to our expert technicians, friendly staff and happy customers for helping us reach this milestone."
To learn more about what being part of the Revive! franchise network is all about, visit https://revivefranchise.com/about/.
Back to List