8th April 2019
Andrew Jordan claims first win in new BMW 330i M Sport
Andrew Jordan got off to a flying start at the opening round of the 2019 Kwik Fit British Touring Car Championship season with a first win in his new BMW 330i M Sport.
It was quite the win seeing as his new car had only been out on track for the first time at the Season Launch a week earlier.
Although Andrew started race one in P4 on the grid, rain before the race gave teams the choice of wet or slick tyres and Andrew's chose wets. It was quickly evident that cars on dry tyres were better off and they worked their way forwards past those on wet tyres, including Andrew. However, he was able to push his BMW to grab 15th place and a championship point.
Eager to make up for it in race two, Andrew flew up from 15th on the grid into the top ten and then quickly picked off the drivers ahead to work his way to the front.
He was up into the top three before the start of lap ten and then chased down the two drivers ahead before taking the lead on lap 17 and never looking back.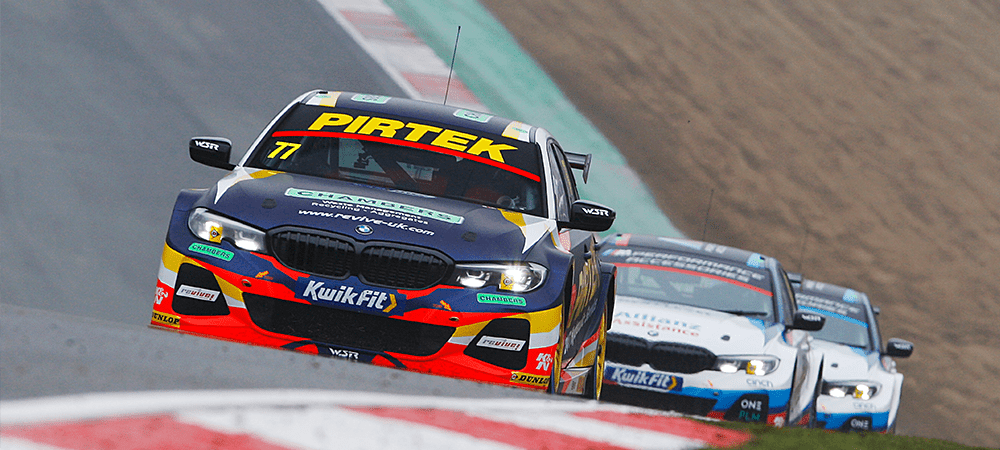 The final race of the weekend provided Andrew with a fresh challenge as he was left to carry maximum ballast and the less favourable soft tyre.
Despite that, Andrew would run inside the top ten in the early stages, but a trip through the gravel resulted in him being forced to pit to have lose bodywork removed from the rear of the car and resulted in a 24th place finish.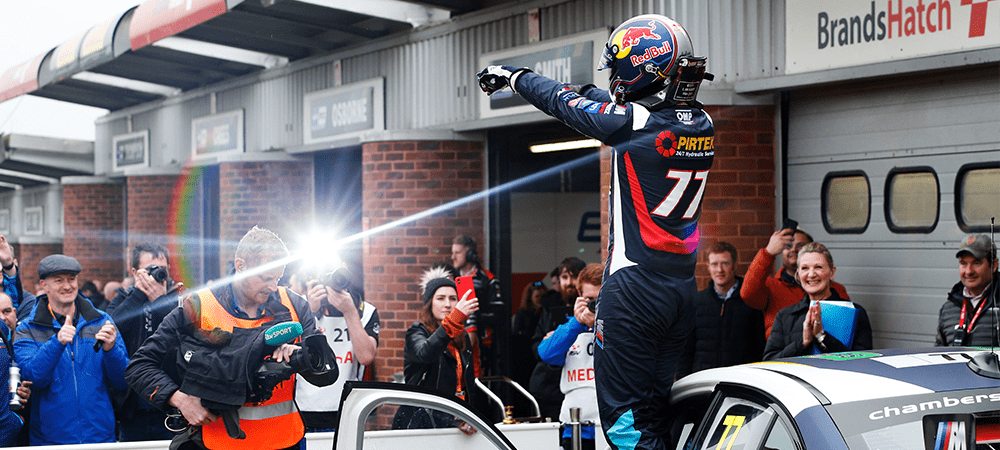 "We have shown we have some serious speed in the car this weekend and it's great to get the first win for the 330i M Sport," he said. "That was the dream coming into Brands Hatch, although we didn't know if it was something we could realistically do.
"Race one was one of those where hindsight is a wonderful thing when it comes to the tyres, but at this stage of the year, we had to take the sensible view and go with the majority. We managed to salvage a point and to then win from 15th in race two was just brilliant.
We were flattered a little bit by the fact that we were on the right tyres, but the car was really hooked up and performed brilliantly. I made up a load of places at the start and then made some good moves into Paddock Hill Bend that allowed me to get the job done, and I'm so happy to get that win.
We could have got more from the final race but I can't complain at a weekend where we have come out with a brand new car and taken victory. We have a great base to build on going forwards."
Back to List