16th May 2018
Revive! work on 2CV converted into the world's smallest food truck
It's not every day you see a Citroen 2CV airlifted into an ex-WW2 airbase. It's also not every day you see a Citroen 2CV filled to the gills with enough specialist cooking equipment to make it the world's smallest food truck.
Thanks to the vision of Andrew Mellon, this special 2CV – lovingly referred to as Dolly – has undergone a £35,000 makeover to celebrate the 70th anniversary of the 'deux chevaux'. Revive! were asked to join the Best of British consortium who helped transform Dolly from 35-year old 2CV into the state-of-the-art mobile kitchen that she has become.
Getting Dolly Ready
Rob Latham, a senior Revive! technician, removed Dolly's original wheels (including the spare!) and painstakingly cleaned, prepped and sprayed each wheel to match the wrap supplied by 3M Wraps.
Matching the colours was no easy task as Andrew chose two 3M colours for Dolly – one called Satin Dark Grey and an insane glossy iridescent called Psychedelic Flip! Using a spectrometer, Rob found a colour that complimented both wraps and got spraying.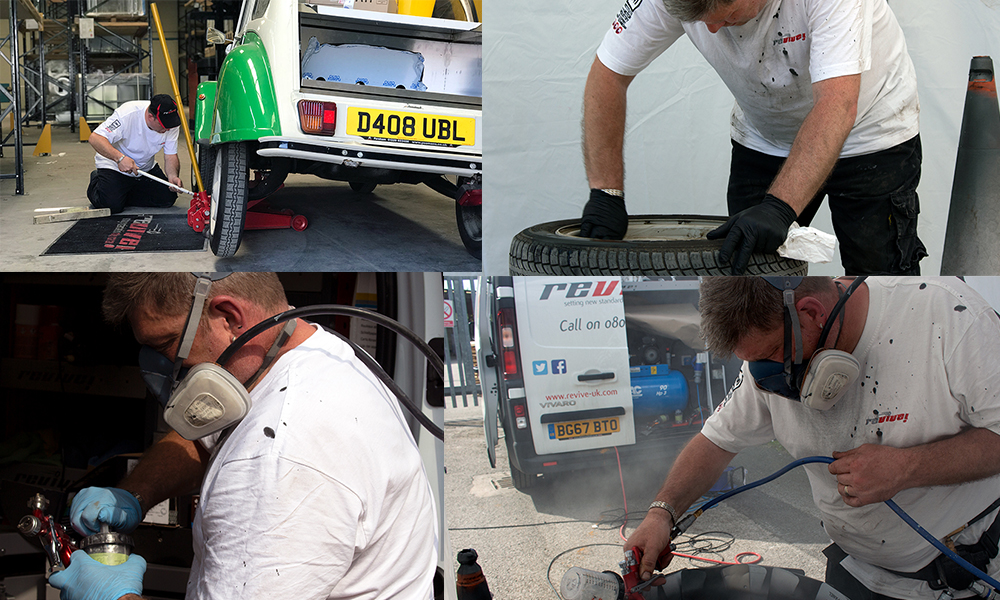 Once the wheels were sprayed, Rob also worked his way round Dolly sanding, filling and priming any damaged areas so that Coastline Graphics could lay the wrap down as smoothly as possible.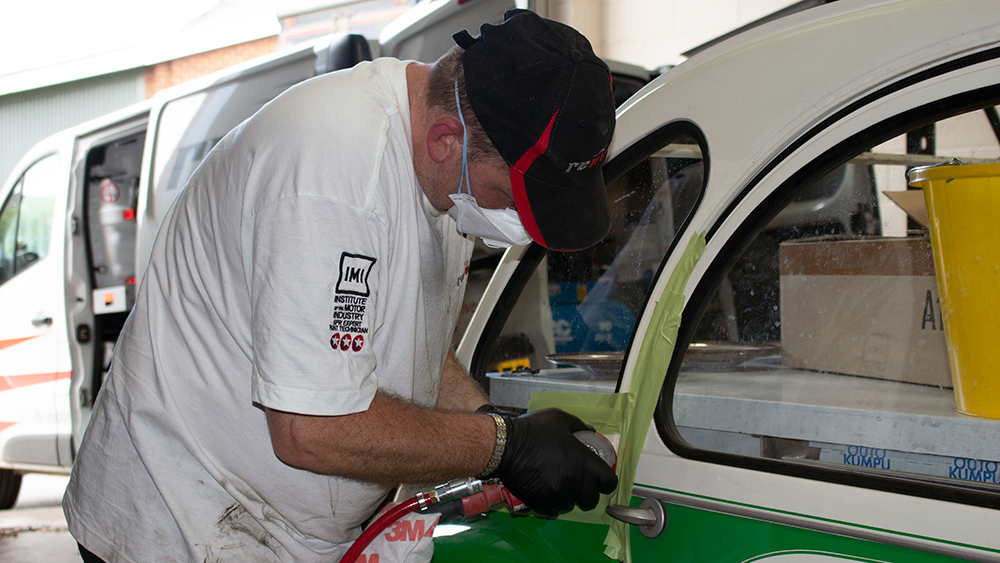 The Grand Unveiling
Decked out with a full kitchen inside of her thanks to Parry Catering Equipment, Dolly was airlifted into Bicester Heritage in front of an excited audience who came out to welcome her.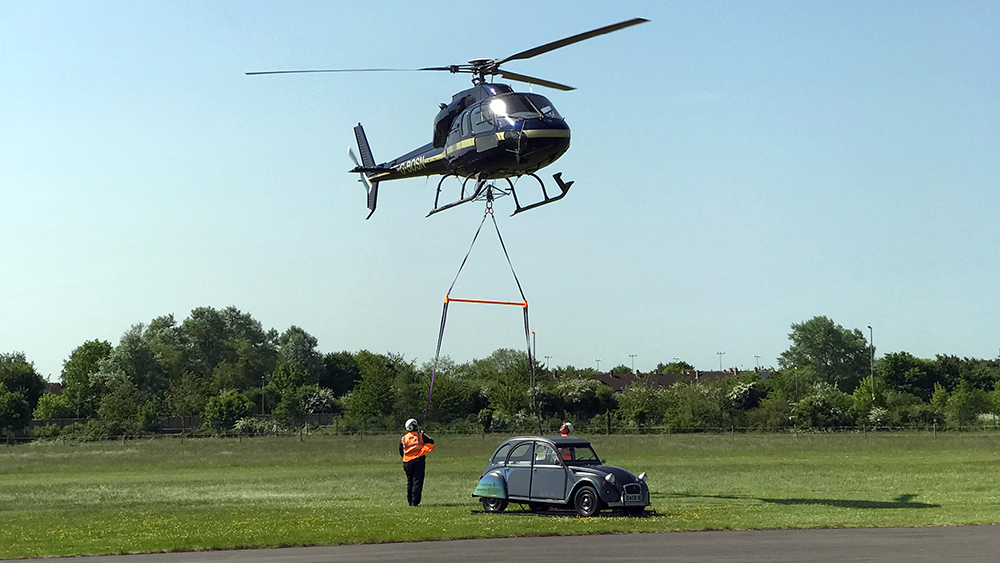 With the BBC watching, Andrew and Parry's expert engineer Alex gave a full demo of Dolly.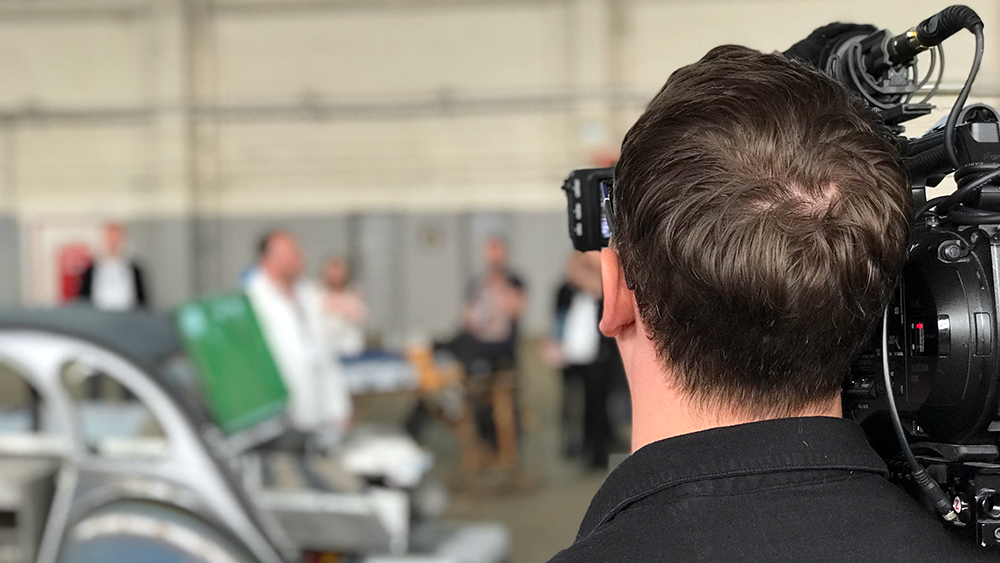 Dolly was then displayed alongside a number of other 2CV's and lunch was served from the world's smallest food truck whilst the crowd took in all of Dolly's details.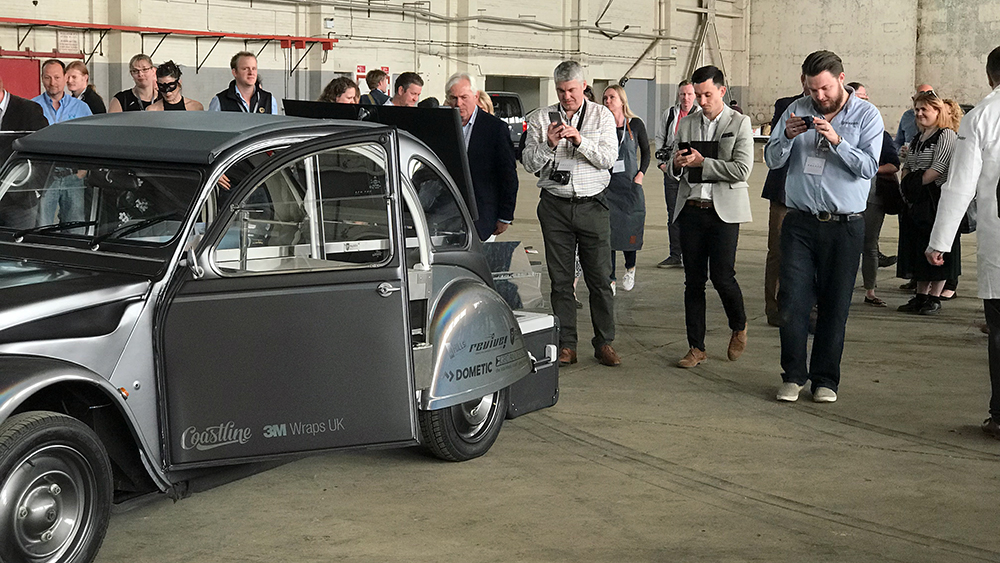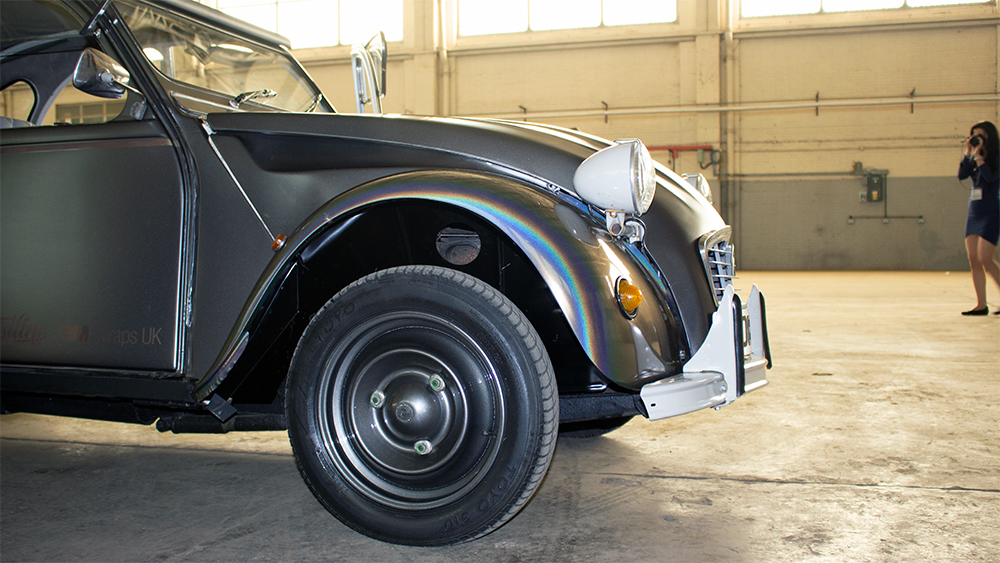 Dolly is being launched at The London Motor Show later in May and will then tour the country introducing people to British cuisine and as an ambassador for FoodCycle, a charity that raises awareness of food waste in the UK.
Revive! are proud to have helped transform Dolly and we can't wait to see her out on the road!
Back to List