BTCC star Andrew Jordan was left to wonder what might have been after a difficult home meeting of the Dunlop MSA British Touring Car Championship season at Donington Park.
Andrew, who is in his 5th year of Revive! sponsorship, went into the weekend keen to try and build on his first win with the West Surrey Racing-run BMW 125i M Sport at Brands Hatch, but was aware of the added challenge provided by the additional success ballast he was forced to carry thanks to his championship position.
Having qualified in 14th place, Andrew battled to a hard earned points finish in race one and looked set to work his way up the order in race two only to suffer a spin off track on the opening lap after contact in the middle of the pack.
Despite dropping to plum last in the field, Andrew produced an impressive fight-back through to 15th spot to again bring home a points finish – securing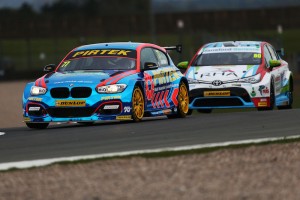 an additional point to add to his tally having set the fastest lap of the race.
The arrival of rain added further intrigue ahead of race three, with Andrew moving up from 15th to seventh by the mid-way point of lap one only for officials to red flag the race due to the conditions on track.
Once the race was able to restart, Andrew saw his chances of further points ended by more contact at turn one that saw him forced to pit for a new tyre and dropped him well behind the field.
More strong pace saw Andrew not only close down a near 20 second gap to the cars ahead, but also climb up to 18th place by the finish; leaving the 27-year-old to wonder what might have been.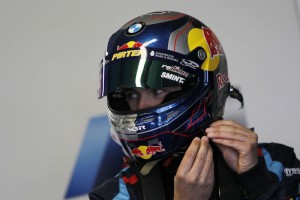 "It never rains but it pours," he said afterwards. "There is no doubting that this is a weekend where we have just been unlucky – there is no other way to put it. We had some contact in race one that didn't help us, and then in race two, everything got bottled up in the pack and we ended up spinning off.
"It was lucky that we didn't end up in the wall, and to come back through to P15 and set fastest lap showed the pace there was in the car. In race three, the fact I had to pit for a new tyre ruined my race and it was a shame because the car felt really good and again, we showed really strong pace to get back to where we did.
"In terms of the points, there is no doubt it's been a frustrating weekend after Brands Hatch but I'm certainly happy with the pace we have shown, which should have had us well inside the top ten. Hopefully we can make the most of that pace at Thruxton next time out."