The hunt is on for the most and least parking friendly car park in town.
Revive! UK had the idea following a marked increase in the number of customer cars with car park related damage.
Car park damage is one of the most common causes of the scuffs and scrapes on cars. Therefore we feel a duty to take a look at parking facilities within the UK and to communicate the most friendly and unfriendly spots. There's awards for car park security and safety but none for the parking experience itself.  We want to recognise those car parks that have got it right and highlight ones that could do better.
AA research shows that over 50% of motorists on the road are driving around with some form of minor bodywork damage to either wheels or paintwork, a lot of which is caused by trying to squeeze into tight parking bays, navigate tight spirals or being damaged by inconsiderate other drivers parking too close.
Damage to doors tops the league of car park damage (50%) followed by bumpers (14%) and wings (13%). Revive! has also noticed a rise in the number of alloy wheels being repaired as a result of scraping posts or kerbs.
W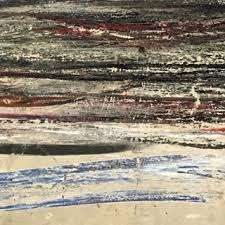 hilst some car parks are purpose built, many have been converted from other buildings or set up on waste land. Older car parks were designed in the days when cars were much smaller, and todays cars struggle to fit within the narrow bays.
Tight angles, low perimeter walls and concrete pillars all make parking difficult for drivers and a significant amount of paintwork damage is caused by other motorists opening doors out onto adjacent vehicles and trying to squeeze through to get out.
To nominate a car park for the best or worst award please email carparkawards@revive-uk.com with the name of the car park, its address, and the reason which compelled you to nominate.
Judging will take place during June, and the winners from each town will be put forward to regional finals and then a national final.  The top three best and worst car parks in the country will be named in September.