We are delighted to have hit 15,000 reviews on Trustpilot.
Revive! joined Trustpilot in September 2018, less than three years later we have 15,000 reviews and 98% of customers rated their experience as Great or Excellent.
Our 15,000th review: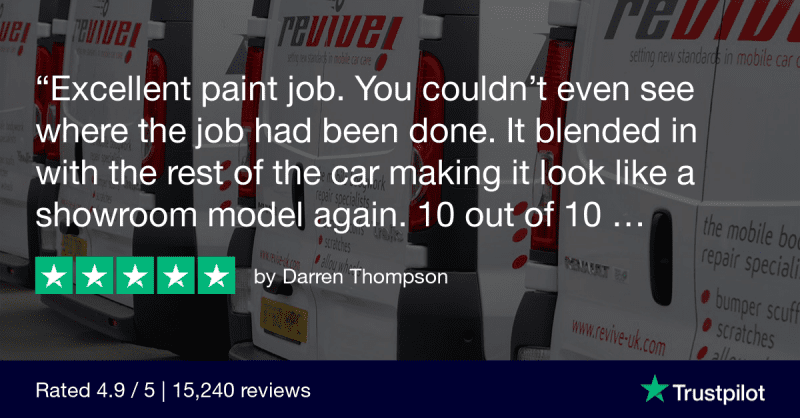 Thank you to all the skilled technicians, diligent staff, and happy customers who helped us achieve this incredible milestone. On to 20,000!
You can read more of our fantastic Trustpilot reviews here.
Do you have minor damage on your vehicle? Click here to get a free quote today.